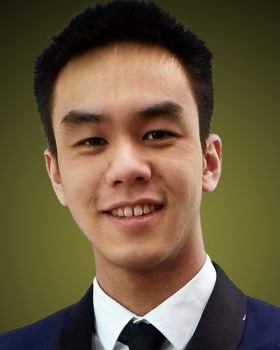 Alex Zhang
27 years old
New South Wales
Alex Zhang began playing the piano at the age of 4. He completed his Bachelor of Music (Performance) in 2016 with Paul Rickard-Ford at the Sydney Conservatorium of Music, where he was a recipient of the University of Sydney John and Dorothy Vimpani Pianoforte Fund Scholarship, the Dorothy Ryder-Phillips Award and the Myra and Greg Bell Piano Prize.
In 2013, Alex had his debut solo performance with the Penrith Symphony Orchestra under Sadaharu Muramatsu as conductor. He was a finalist in the Sydney Conservatorium Concerto Competition in both 2015 and 2016 and he performed in the 2015 Lev Vlassenko Piano Competition.
Alex has performed throughout Germany and participated in international piano competitions in Verona, Italy and in Radovljica, Slovenia. He received the Yamaha Music Foundation of Europe Scholarship and has completed his Master of Music at the Hochschule für Musik Würzburg with Professor Inge Rosar, Ana- Mirabela Dina and Silke-Thora Matthies.