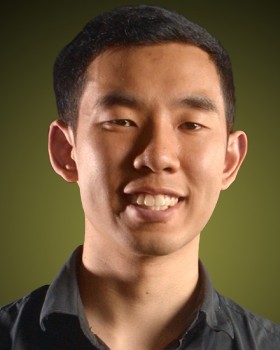 Anthony Chen
26 years old
New South Wales
Anthony Chen is an award-winning pianist who completed his Bachelor of Music (Performance) with First Class Honours at the Sydney Conservatorium of Music, where he was taught by Paul Rickard-Ford.
In 2011, he received his Associate in Music, Australia (AMusA) and in 2012 was awarded his Licentiate in Music, Australia (LMusA) with distinction. He has performed in masterclasses with Roy Howat, Tamás Ungár, Paul Lewis, Rita Reichman, Bart Van Oort and Lisa Moore.
In 2017, Anthony came second in the inaugural Sydney Conservatorium Chamber Music Competition and was runner-up in the Sydney Conservatorium Concerto Competition. He also performed at the Estivo Chamber Music Summer School in Verona, Italy, where he collaborated with Christian Wilm-Müller, Wayne Foster-Smith, Eberhard Feltz and Niklas Schmidt in their masterclasses.
In 2018, Anthony developed his experience as a collaborative pianist, including many accolades at the Sydney Eisteddfod in the vocal and instrumental accompaniment awards. He gained a place in the final of the inaugural David Miller Award presented by the Accompanists' Guild of NSW.
In 2019, Anthony came third in the Lev Vlassenko Piano Competition as well as received the Griffith University People's Choice Prize, the Queensland Symphony Orchestra vote and acknowledgement for best performance of an Australian work. He was invited to perform Beethoven's 1st Concerto with the Queensland Symphony Orchestra in 2020 (cancelled due to the COVID-19 pandemic).
Anthony regularly performs with local musicians and orchestras in Sydney and Canberra. He is also the keyboard fellow at Sydney Grammar School, where he works as an accompanist, répétiteur, music teacher and ensemble leader.