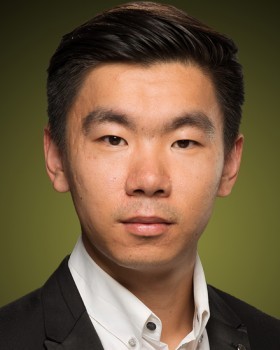 Bowen Li
29 years old
New South Wales
Bowen Li received his Licentiate in Music, Australia (LMusA) at the age of 15. He has won various prizes at eisteddfods and competitions across Australia and internationally, including as semi-finalist in the 2014 National Fine Music Network Young Virtuoso Award, as finalist in the 2014 Sydney Eisteddfod Allison/Henderson Piano Scholarship and as semi-finalist in the 2019 Prix d'Orford Musique (Quebec, Canada).
Bowen is pursuing his Certificate of Perfectionism in Music at the Montreal Conservatory of Music with André Laplante. He has completed his Master of Music at the University of Montreal with Professor Jean Saulnier and made the Dean's list for outstanding students when he obtained his Bachelor of Music at the Glenn Gould School of the Royal Conservatory of Music (Toronto, Canada) with Professor David Louie. He has also studied with Đặng Thái Sơn, Leon Fleisher, Douglas Humpherys, Julian Martin, Robert McDonald, Yong Hi Moon and John Perry.
Performing across Australia, America and Europe, Bowen has played in many festivals, including the Sydney International Piano Masterclass Festival, Münchner Klaviersommer (Germany), the Piano Master Class as part of the Banff Centre's summer music program (Canada), the Gijón International Piano Festival (Spain) and the Bowdoin International Music Festival (United States of America).