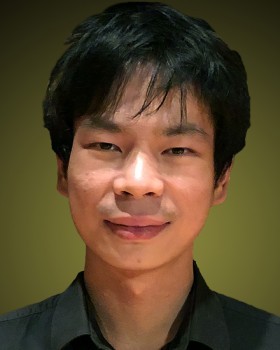 Paul Cheung
29 years old
New South Wales
Paul Cheung studied with Tamara-Anna Cislowska and completed his Postgraduate Diploma in Collaborative Piano at the Sydney Conservatorium of Music, where he received multiple scholarships and was taught by David Miller AM.
Paul has performed a number of concerti, including Rachmaninoff's Piano Concerto No. 2 with the New South Wales Youth Orchestras, Beethoven's Emperor Concerto with North Sydney Symphony Orchestra and Mozart's Concerto for Three Pianos with the Sydney Symphony Orchestra. He has also performed Rachmaninoff's Piano Concerto No. 3, Liszt's Piano Concerto No. 1, Mozart's Concerto for Two Pianos and Beethoven's Triple Concerto.
With many solo pianist accolades, Paul was the 2018 recipient of the inaugural David Miller Award presented by the Accompanists' Guild of NSW. He has performed solo, concerto, chamber and orchestral repertoire around the world and across Australia, including at the Sydney Opera House Concert Hall and Utzon Room, Melbourne Recital Centre and Sydney Town Hall.
Paul works at the Sydney Conservatorium of Music and is an associate artist for their Rising Stars program. He is also an official accompanist for the Sydney Eisteddfod and has participated in the Australian Youth Orchestra's Chamber Players as well as having performed with their Momentum Ensemble. Aside from playing piano, Paul is an avid mathematician. In 2008, he was a silver medallist at the International Mathematical Olympiad in Madrid, Spain and in 2012, he completed his Bachelor of Science (Advanced Mathematics) with First Class Honours from the University of Sydney.