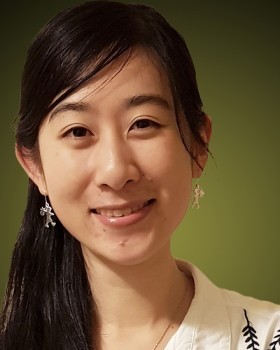 Rachael Lin
29 years old
New South Wales
Rachael Lin is a respected répétiteur, associate artist and orchestral musician who has recently completed her postgraduate studies at the Royal College of Music in London. With support from the Youth Music Foundation of Australia, she graduated with Distinction in a Master of Performance, under the guidance of Niel Immelmann and Caterina Grewe.
Born in Sydney, Rachael was accepted into the Sydney Conservatorium of Music Rising Stars program with Natalia Sheludiakova and in 2014 she completed her Bachelor of Music (Performance) with First Class Honours. She was tutored by Andreas Haefliger, Aquiles delle Vigne and Ian Brown and as soloist she has studied with Tamara-Anna Cislowska and the late Nikolai Evrov.
Rachael trained and worked as a répétiteur at The Australian Ballet, where she received The Robert & Elizabeth Albert Fellowship in 2015- 2016. This led to a full-time contract with the company in 2017, when she has worked and performed with leading artists at major venues across Australia.
A passionate chamber musician, Rachael has participated in masterclasses, programmes and festivals, including with the Australian Youth Orchestra's AYO Chamber Players and at the British Isles Music Festival. At the inaugural 2014 Festival Estivo International Music Contest (Italy), she was the only soloist selected to perform a Mozart Piano Concerto with the Sydney Conservatorium of Music Symphony Orchestra, led by Professor Eduardo Diazmunoz.