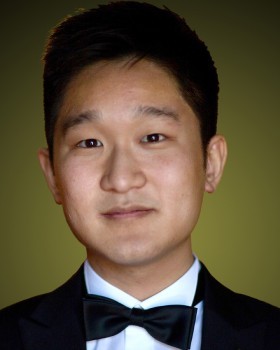 Raymond Shon
31 years old
Victoria
Raymond Shon is a Korean-born Australian pianist. He completed his Bachelor of Music with Honours from the Melbourne Conservatorium of Music and is a Master of Music graduate from Sibelius Academy (Helsinki, Finland), where his studies included composition, harpsichord, organ and conducting.
Performing as a solo recitalist, chamber musician and accompanist for instrumental, vocal and choral music, Raymond has also played at various music festivals and for radio and television broadcasts across Australia, Finland, the Netherlands, the United Kingdom, Italy, Greece and Germany.
Raymond is an advocate of contemporary music – he has played the synthesiser alongside percussionist Tim Ferchen (Steve Reich and Musicians), premiered new music and is the dedicatee of new Australian compositions. As an orchestral keyboard player, Raymond played the celeste under the baton of Sakari Oramo and his award-winning compositions have been performed through Korvat Auki.
As a devotee of the music of Ferruccio Busoni, Raymond performed the Melbourne premieres of the composer's cycle Elegies in 2014 and the complete Sonatinas in 2018. Passionate about curating collaborative projects, Raymond produced and performed alongside colleagues in the Busoni Sesquicentennial event at the Helsinki Music Centre in 2016.
At the University of Melbourne, Raymond is currently a postgraduate researcher and employed as an accompanist and an academic assistant. Throughout 2021-22, he was Visiting Scholar at Cardiff University and his Doctor of Philosophy explores the musical connections between Busoni's operas and original compositions for solo piano.