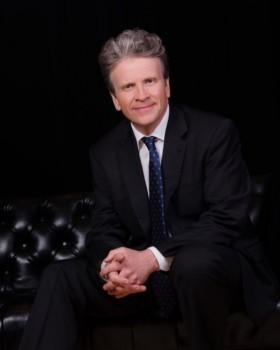 Timothy Steeves
Canada
For over 20 years, Canadian pianist Timothy Steeves is widely known as one half of Duo Concertante, with his wife, violinist Nancy Dahn. A Fellow of the Royal Society of Canada, he holds a University Research Professorship at Memorial University's School of Music in St. John's, Newfoundland. 
In 2016 he released a solo album of Haydn sonatas and with Duo Concertante he created eleven acclaimed commercial recordings, including the complete Beethoven sonatas and Bach six sonatas for violin and keyboard.
He has commissioned a number of new works for violin and piano; collaborated with leading Canadian composers; appeared in infamous concert halls across the globe; and performs frequently throughout North America, Europe and China.
As a highly regarded educator, he has served on the chamber music faculty at Domaine Forget in Quebec and presented master classes and workshops across Canada.
In 2000, he and his wife founded the annual Tuckamore Chamber Music Festival which brings together young chamber music performers with world-class artists and ensembles.